When I am using the "verse guide" and I open a heading with the arrow on the side, then click on the item. It takes me to the book I selected normally.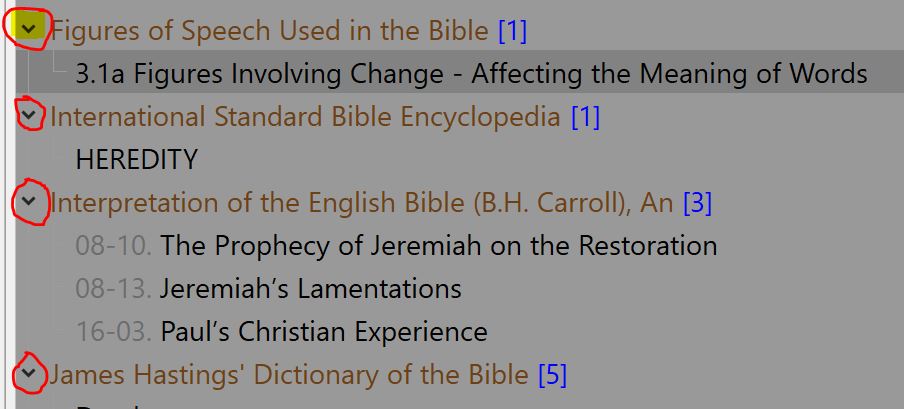 BUT when I go back to the verse guide and click on another arrow,
just clicking the arrow
... takes me back to the first item/book I selected the first time automatically, and doesn't let me select a new book first so I can go to the next resource. (clicking any arrow open or closed always takes me to this page pictured)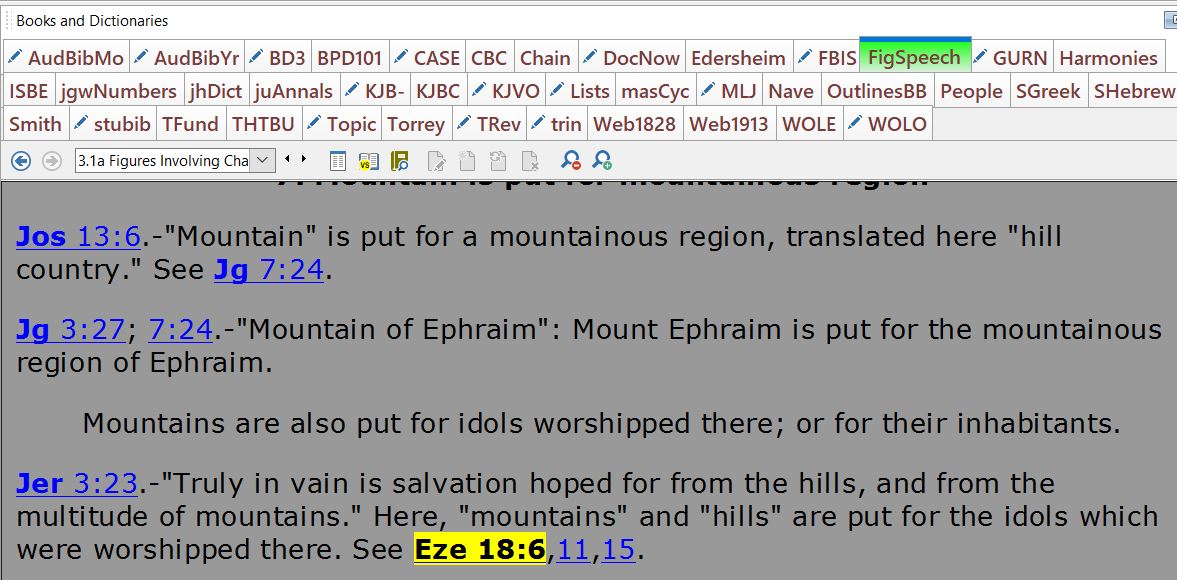 I have to go back to the verse guide (because I was auto directed away) with the now opened heading and select or view the resources I wanted to look through.
Is there a setting that I have checked or unchecked that causes this behavior?
Thank you!
OS stats... Windows 10 Home Version 1703
SwordSearcher Version... 8.1.1.42 (x64) Deluxe Library Version 8.1
Last edited by a moderator: