Brandon, I've been playing with the bible trees more and thought you might consider the ability to trim (cut) off some of the branches that may not be pertinent to a particular study. For instance, in the example below one might trim all of the branches except THY GOD, OUR GOD, YOUR GOD, THEIR GOD, and MY GOD to point out that God is in fact everyone's God.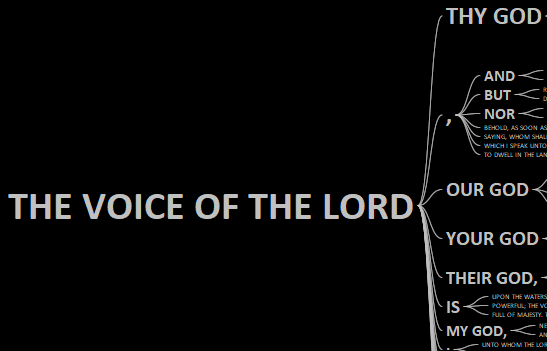 These bible trees are really an effective visual presentation from which much can be discovered and shared
Thank you VERY MUCH.