1. Unzip the module into your Swordsearcher user directory.
2. Get the
free
audio files for the month of January here:
https://christianaudio.com/free/
You will need to create a
free account
to be able to download. You can download a different free audio book each month.
3. This module contains a generic calendar in the first topic. Clicking on a day will take you to the audio readings for that day.
!!!!BE SURE TO PLACE THE UNZIPPED, DOWNLOADED AUDIO FILES INTO THE SMEA-ASSETS FOLDER IN YOUR SWORDSEARCHER USER DIRECTORY!!!! (
There are 734 audio files using 1.68 Gigabytes)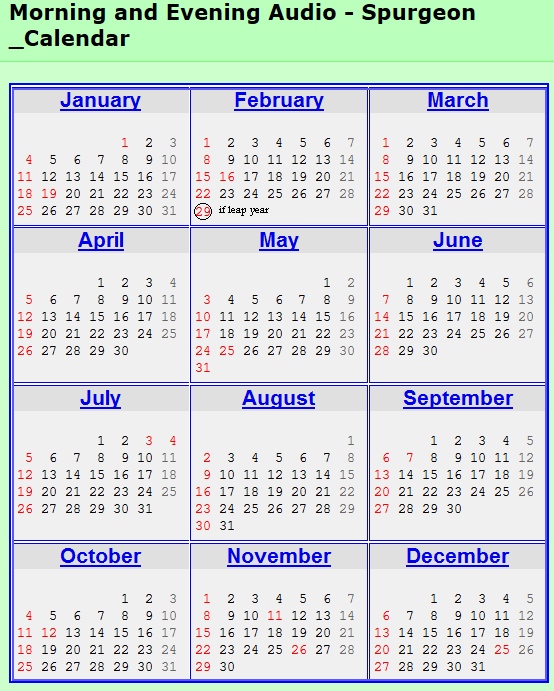 For example the entry for June 30th looks like this:
4. You can read the text in the
official
SwordSearcher module named SME while listening to the audio.
5. The module can be edited so you can insert links to the correct SME commentary reading if you want. (I did this for Jan 1 - 5. I plan to add the links as I read the devotional.) Here's how: